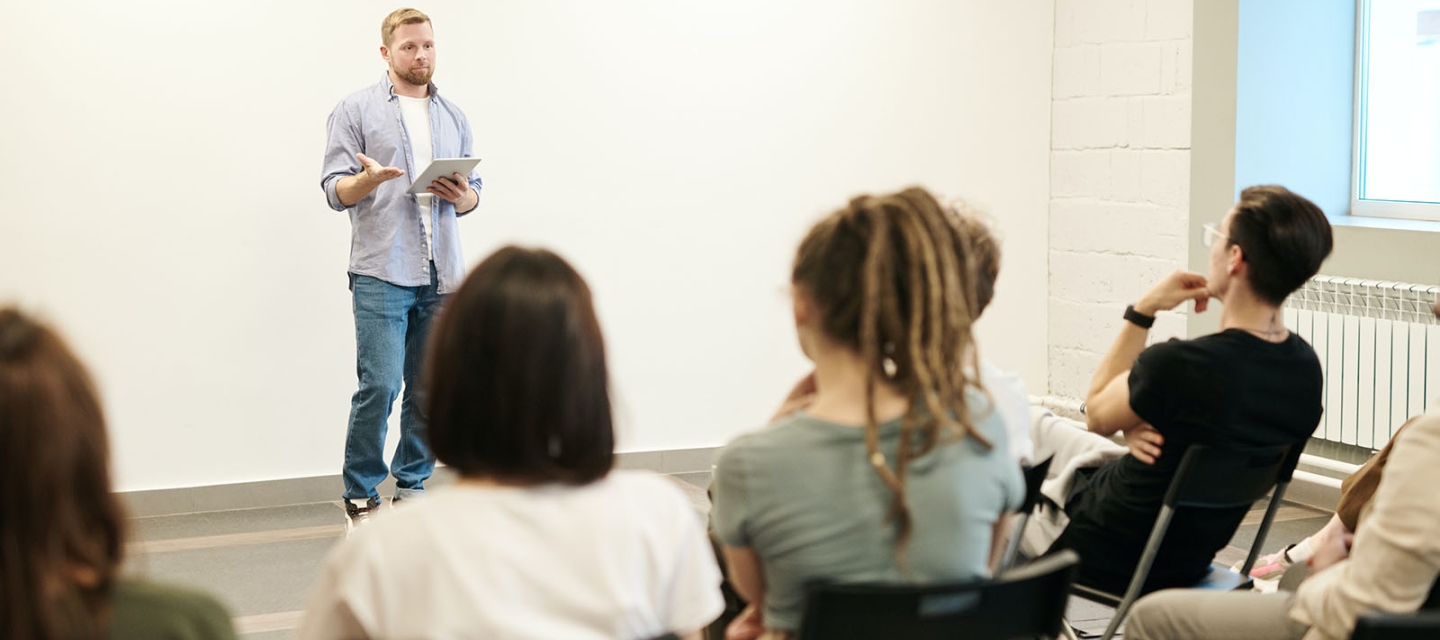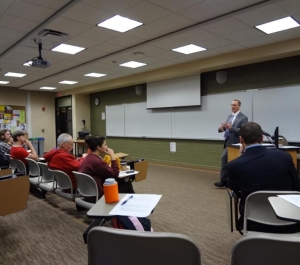 Faculty-Student Colloquia
Each semester, the department hosts a colloquia series to discuss novel concepts, emerging theories, and new ideas. The spirit behind this series is to provide a venue for friendly and focused discussion.
In the fall, faculty present their work, which is critiqued by students who are selected by the faculty. In the spring, we invite students to present their work, which is critiqued by their peers.
Students are encouraged to participate both as commentators and presenters, as well as to attend talks. Participation in this sort of event looks good on graduate school applications, resumes, and letters of recommendation.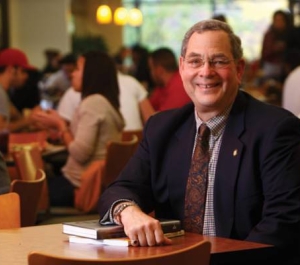 Jim Grunebaum Speaker Series
The Jim Grunebaum Speaker Series brings high-profile philosophers to Buffalo State on an annual or bi-annual basis.
The lecture series is endowed by James Grunebaum, professor emeritus of philosophy and humanities. 
Grunebaum, who retired in 2005, joined the Buffalo State philosophy faculty in 1971, directed the All College Honors Program (now the Muriel A. Howard Honors Program) from 1987 to 1999, and earned the State University of New York Chancellor's Award for Excellence in Teaching in 1997.
A generous donor to the college, Grunebaum remains active in the department colloquia and Ethics Bowl.
Mary Lou Littlefield Speaker Series
The speaker series honoring Mary Lou Littlefield was established by her daughter Adele Littlefield Cloutier (class of 1981) and her granddaughter Emily Elise Cloutier (class of 2018). Their shared goal is to inspire and educate students in philosophy and ethics.
Mary Lou worked at Buffalo State from 1972 until her retirement in 1992. During this period, she worked in the Research Foundation, for the Peace Corps office, in the Admissions Office, and as an administrative assistant to President D. Bruce Johnstone. Throughout her life, Mary Lou has placed a strong emphasis on college education and supported the development of numerous Buffalo State students.