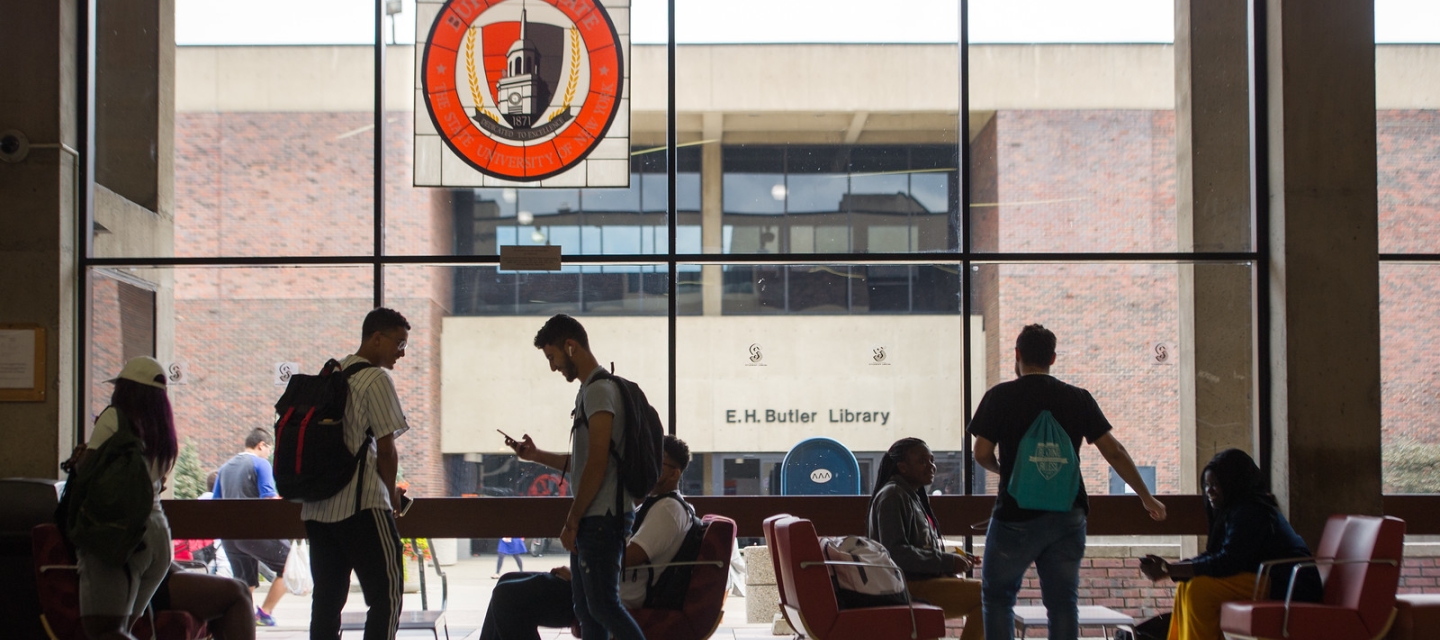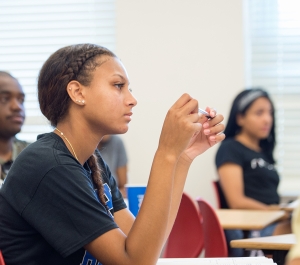 Academic Resources
The department offers a variety of resources on best practices for reading, writing, and thinking within the broader philosophy community.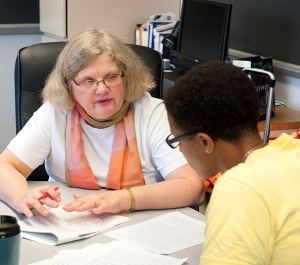 Advisement
While all faculty in the department are happy to provide majors and minors with advice on their academic and career goals, the primary adviser is Dr. Jason Grinnell.
Beyond the Classroom
Buffalo State is proud to offer its philosophy students a program that combines academic learning with hands-on experiences. Opportunities open to philosophy students beyond the classroom include:
Phi Sigma Tau: Buffalo State supports a local chapter of the international philosophy honors society.
 
Ethics Bowl: The Ethics Bowl group arranges weekly meetings to discuss topics such as illegal immigration, animal rights, and civic responsibility. And every year, students compete in a regional Ethics Bowl.
 
Mock Trial: This simulated legal competition enables students to play attorneys and witnesses and prepare a case to argue against other teams at the local, regional, and national levels.  
 
United Students Government: USG provides activities, representation, and services for students at the college. Students looking to gain leadership experience can get involved in USG by running in the annual spring elections or applying for appointed positions.
 
Women in Philosophy (WIP): This campus group provides support for Buffalo State women philosophy students through colloquia, public lectures, field trips, and social events. 
 
Research Presentations: Philosophy students have the chance to present projects at conferences off campus as well as at Buffalo State's annual Student Research and Creativity Conference.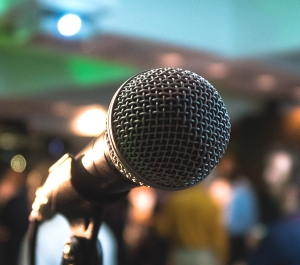 Speaker Series
The department offers three speaker series: the Mary Lou Littlefield Lectures, the Jim Grunebaum Lectures, and the Faculty-Student Colloquia.
Women in Philosophy
Although there is a dearth of women in philosophy programs nationally—most only have 11 to 20 percent female students—at Buffalo State, the faculty members have always been supportive and encouraging to students of all genders, working hard to create a sense of community by offering student colloquia, public lectures, field trips, and social events.
WIP is designed to provide the support and mentoring of young students of philosophy, making sure to include plenty of opportunities for women to talk not only about academics, but also non-academic issues, such as challenges facing women in relationships, balancing career and family.